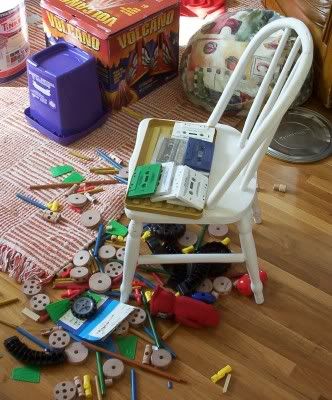 It's one-thirty in the afternoon. Husband will be home in a couple of hours. My hair is unwashed, and the house is pebbled with marbles and Tinkertoys.
This week we have survived a stomach virus, back-to-back preschool and doctor's appointments, two visits from an incompetent dryer repairman and basketball tournament.
As much as I want a break, I need to get cleaning first.
I began with a tirade about the tiny toys all over the floor, patiently explaining that I could slip and hurt the baby if my son didn't pick them all up immediately.
The little one acted nonchalant. "Oh, really? I think the Legos would improve your traction."
Really--sometime this kid is too bright for his own good.