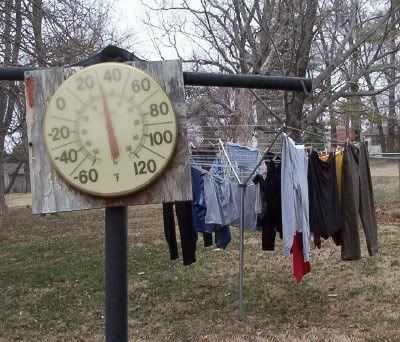 Thank goodness the previous owners left their rotary dryer in the back yard!
I love using it when the weather is breezy and mild, but my freezing fingers were complaining this morning. I guess this is the difference between being frugal by choice and being frugal by default.
PS--the lovely weather lawn ornament pictured above, also from the previous owners but a great deal less useful, will disappear before the house goes on the market.