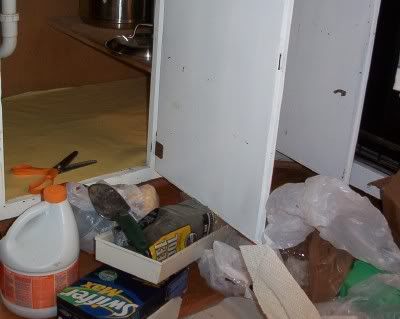 I finally got down on my knees today, pulled out all those crumpled Kroger bags, and removed the stained Contac paper.
The shop vac's long nozzle came in handy for cleaning those blind corners where only my three-year-old might reach. I cut apart this vinyl cloth, which was long enough to fit the 65" contiguous run.
I wiped the back of the cabinet and even the exposed pipes. It sure will be heavenly to see this sunny yellow instead of rearing back from the monster under the sink!