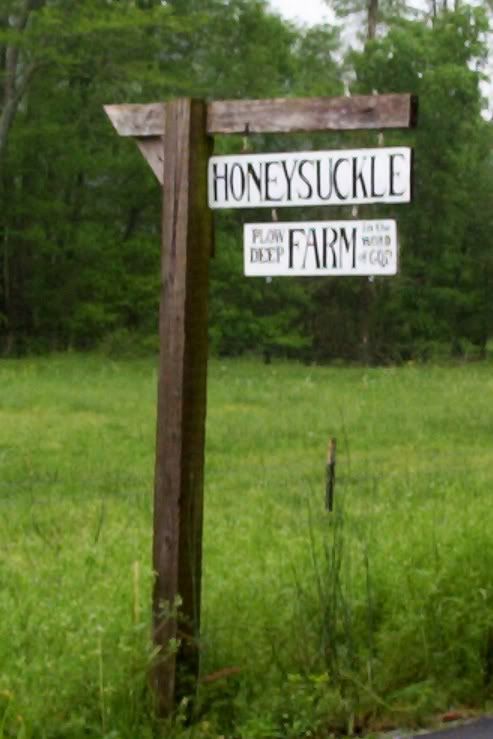 This weekend we took my long-awaited getaway to Lobelville, TN, home to a community of Mennonites and Amish. (The Pearl family from
No Greater Joy
also live in this area.) I
've been looking for a true bulk food store for a while now, and the closest one is a Mennonite store called the Cane Creek Market.
As the car wove farther down the winding roads of Perry County, we all relaxed. I think we were surprised when we reached the destination. It was literally a crossroads with the market, a Mennonite church, and the only bed and breakfast situated directly across fron one another. (The
B&B's website
said "easy walking distance", and they were right!)
The market was everything I had hoped for...and more! Spices already pre-measured in plastic tubs, bags of steel cut oats and stone-ground ww pastry flour, even the hard-to-find unsweetened coconut I needed.
My son scooped peanuts in the shell and sticks of hard candy while I studied every product on every shelf. Luckily, this was my belated birthday gift, so I did not feel guilty filling the cart to the brim!
My total came to only $25.
I could see that with fresh produce and meat from other sources, bulk foods could supply most of a family's diet without commercial packaging and advertising. What a breath of fresh air!
We turned down a wooden bridge to a family farmstead selling cedar furniture, through the pass to his mother's home and bake shop, and around the bend to a vegetable stand.
I was struck by the absence of landscaping: plastic sheeting greenhouses lined the front walks; sheds of equipment flanked back steps.
No space was wasted for show.
Its beauty came from order and function. Spring green lettuce leaves marked straight rows down the dark soil. Rows of muted dresses flapped across the laundry line. Unlike our neighborhood, families work together for a common good.
Lawns are for the idle. Gardens are not a hobby but serious business. As customers, we felt privileged to glimpse a family's life and work in process.
I snapped the photo above while walking to Joe Beachy's, where we bought Better Boy tomato plants and green peppers for 50 cents apiece.
I thought the motto on the sign summed up our thoughts of this farming community well:
Plough deep in the word of God.