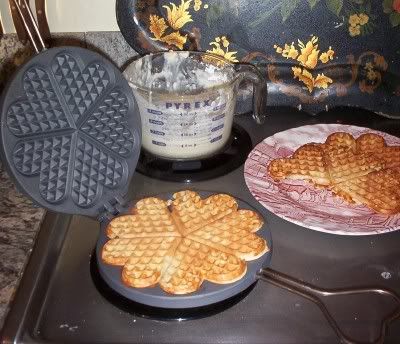 I've been working my way through the Breakfasts book and trying a few side dishes when I have the ingredients on hand.
I love the turkey breakfast sausage recipe! I have several overnight guests arriving in (gulp) less than two weeks and plan to make it again then.
How do you like this Danish waffle iron? I picked it up at an estate sale for 50 cents so I can double my waffle output for guests.
I have two blender pitchers ready for one fruit batter and one whole grain. I use the
waffle recipe at this website
.