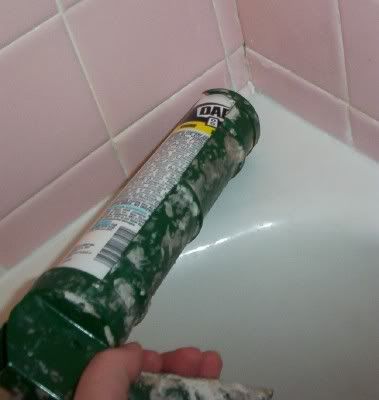 So is a freshly caulked bathtub when it comes to resale.
Caulk is one of the greatest tools for improving the appearance of your home. If you've ever iced a cake, you can handle a caulk gun. And believe me, caulking is more addictive than buttercream!
Before you know it, you'll be scouring the property for just one more crack, nailhole, or chunk of missing grout. It also makes your daily cleaning easier. A fresh layer of caulk will fill in the tiny fissures that harbor mildew.
The Natural Handyman has good directions and troubleshooting for first-timers. Have fun!
Instant white and beautiful results--for only a couple of dollars, just my kind of project!