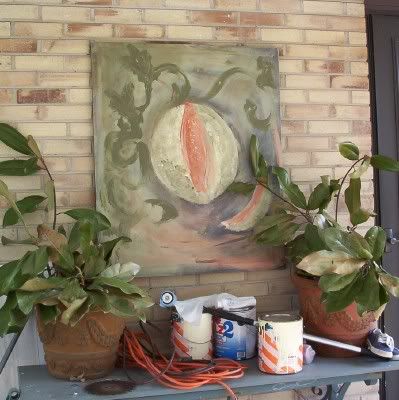 In the midst of decluttering, I found enough old house paints to whip out a decoration for the covered patio's wall.
You can paint on anything, including a used yard sale canvas--and old house paints are a free way to experiment.
Now to get rid of all the junk on the buffet....